Dance Fever Thumb Drive
Dance Fever Thumb Drive
Information
Icon
Features
Upon picking up, generates music from players that cause enemies to dance.
The Thumb Drive is an item used to complete objectives in Disrupt missions.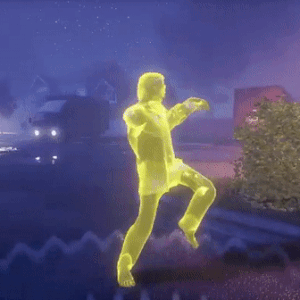 A small, red thumb drive that, upon being picked up, begins playing music through the Kids' Smartphones that causes nearby Sleepers and Lucids to dance. The thumb drive contains a sticker of a flashlight overtop text which partially reads "Z [covered] Storage".
Three enemies need to be dancing before the music timer begins. After making 3 Sleepers/Lucids dance, players have an additional 60 seconds before the music stops. Any enemies made to dance after the first three count as Bonus Evidence.
The Thumb Drive is used in the following objective in Disrupt missions:
Picking up the thumb drive loads the music on the Kids' smartphones. The music begins playing immediately. The Blackout Club performs this objective because "One Voice wants us to... dance. For fun, we thought. But they taught us a rhythm that - we swear to god - activates some primal instinct in the adults to Shake. That. Ass."[1]