How To Play: Sacrificing

Sacrificing is a system in The Blackout Club (game).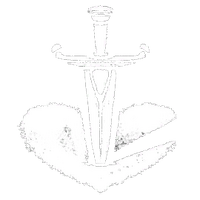 Description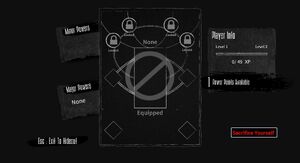 There are gameplay and lore-based meaning to Sacrificing:
Game Progression
Sacrificing provides several perks and drawbacks in the game:
Lore
Sacrificing was originally designated as is giving your body permanently to a Voice. When a player would sacrifice they would begin playing as a new character (hence the character creation post-sacrifice), but the community has evolved this definition into sacrifices your mind to the Voice for some amount of time. According to a developer, sacrificing "is largely treated as hours in your mind. You lose some things, but you strengthen the daimon [Voice]. Full sacrifice [when someone gives their body permanently to a Voice] is done at hosting age."[2] Sacrifices are different than blackouts because the player gives that time and consent to the Voice when sacrificing - in a blackout, the Voice steals that time without consent.[3]
Players can sacrifice to any number of Voices while playing the game. Players are not limited to sacrificing to the same Voice each time and can pick which Voice receives the sacrifice.The long-term effects of sacrificing yourself to any of the Voices is not fully understood. Sacrificing to a Voice helps strengthen them.
According to SPEAK-AS-ONE, when you sacrifice to them you gain saturation meaning you hear no other voices as you age.[4]
Completing a Sacrifice
Players sacrifice themselves for various reasons - to be on the XP Sacrificed leaderboards, to have easier missions, to please a Voice. To sacrifice yourself at any time:
Enter the Ritual Space of the Hideout
Select "Sacrifice Your Body" then "Make Sacrifice"
You will be prompted to select one of the Voices to which your sacrifice will be made.

Click on a Voice's icon to read a short quote related to the Voices.
The previous amounts of XP sacrificed to each Voice will be shown under each name.

After finalizing your selection, click "Sacrifice to <Voice's Name>" to complete your ritual.
You will then be prompted to create your next character using the customizations you have unlocked in your wardrobe.
Trivia
References